Matt and I have had a super busy summer. I had two very time consuming classes, and Matt was working a lot of nights and weekends. But in between all of that we were still able to put some work into the backyard, mostly during this past week. We took off of work and spent most of the time trying to get our backyard in order. We were able to get a lot done, and we're much closer to our new and improved patio. Here's what we've done so far: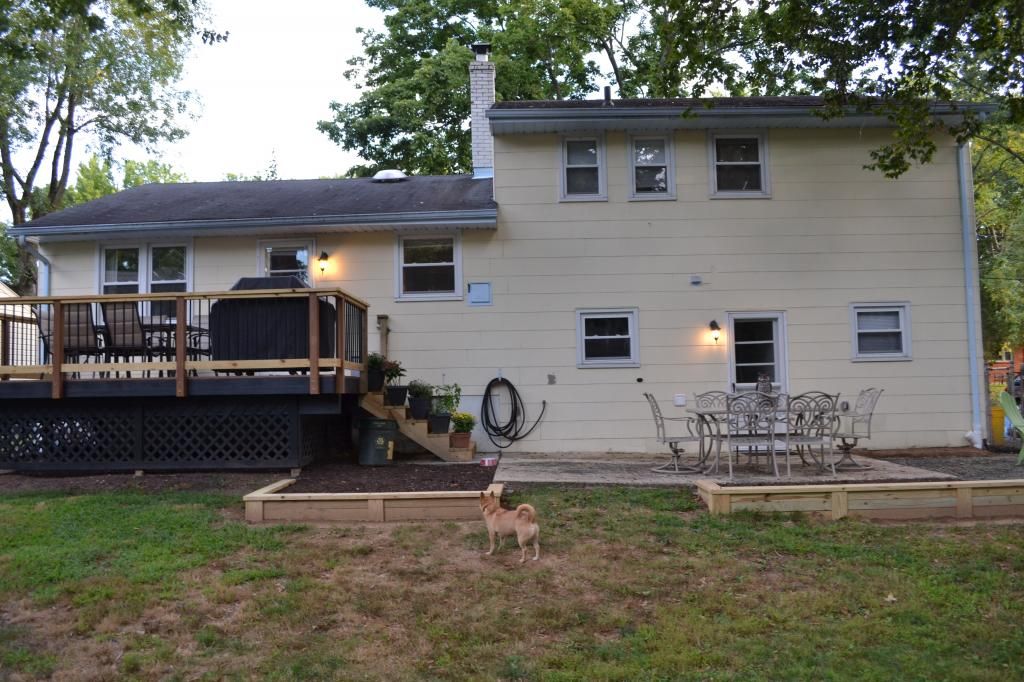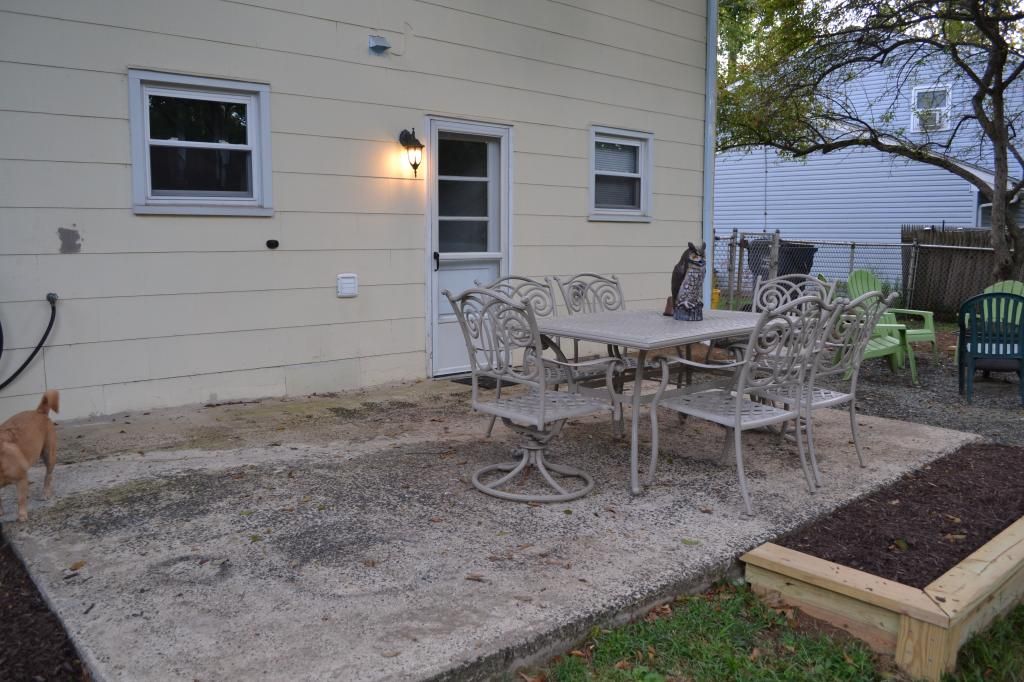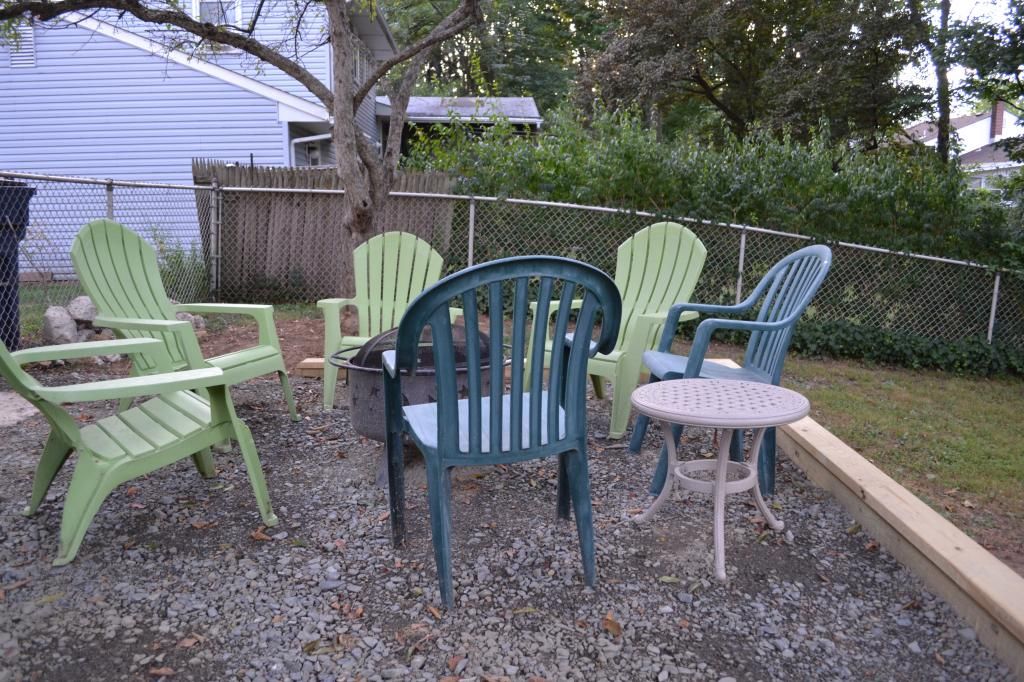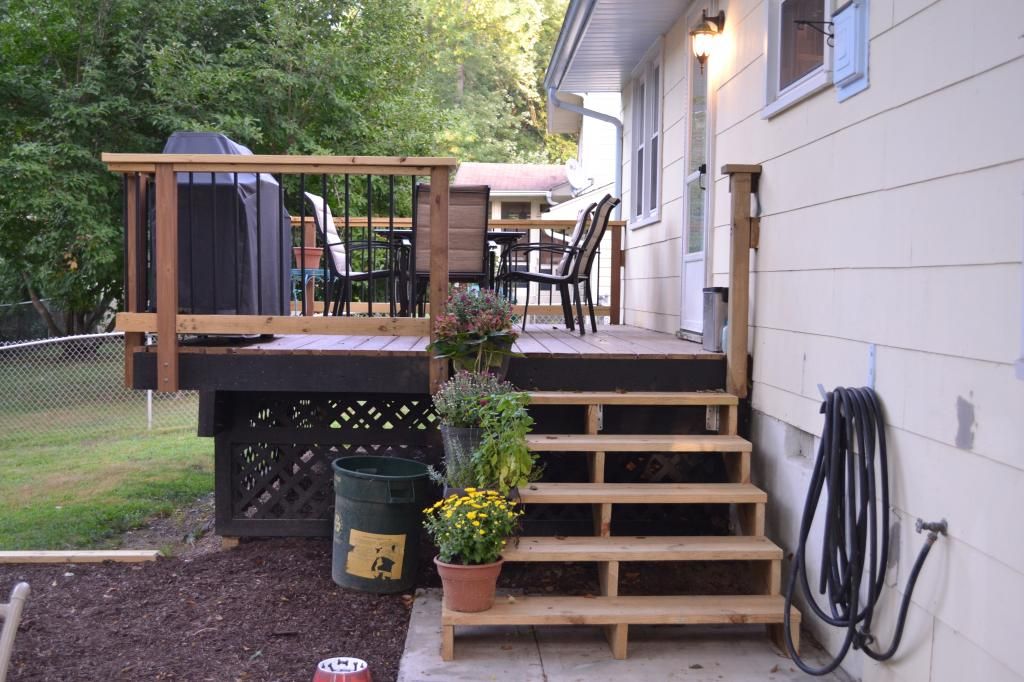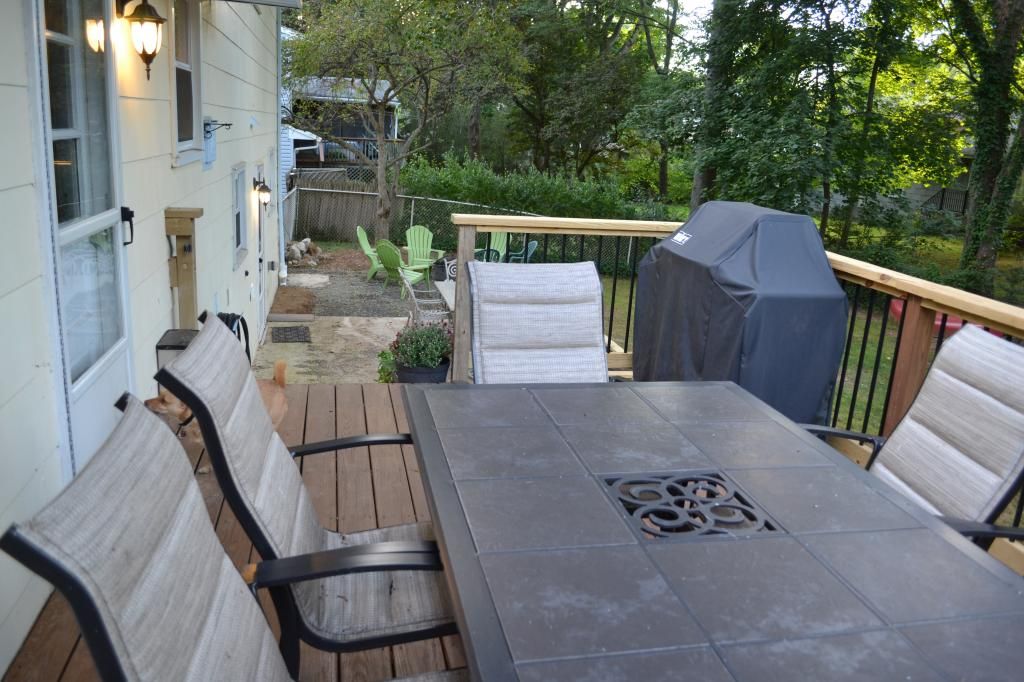 I'm really happy with how much we've gotten done. We've definitely been able to cross a lot off of our list.
Backyard Project List:
-Move a/c unit (this is the one thing we hired out - don't want to mess with Freon!)
-clean, sand, and stain deck
-paint under deck
-replace deck railings
-replace deck stairs
-grind patio
-fill cracks in patio
-resurface patio
-build retaining wall around patio
-remove concrete walkway
-install patio addition
-complete landscaping
-replace back lights

We are planning on finishing the deck stair railings and the patio before winter. Then next summer we'll tackle resurfacing the patio and the landscaping in the spring. It's so nice to have a larger area to hang out! I'm looking forward to next summer when we can enjoy the patio without having to work on it!