Even though I have been MIA from the blog world, it doesn't mean we haven't been working on our house. Matt and I have actually been really busy in the past few weeks, and are finished with the demo process and started on the re-building. This weekend we will be ordering flooring, carpet in the family room and band room, and tile in the hallway and bathroom.
Originally we were planning on having stained concrete floors in the hallway and bathroom, but after taking up the layer of tile, we found another layer of flooring. It is vinyl tile, and with the age of the house we're assuming it might be asbestos, so we tried really hard not to break it while we were taking it up. In the bathroom someone had already taken the vinyl tile up, and there is a black adhesive stuck to the floor, so we decided it would be best to just put down new tile.
Here are some photos of how the house looks right now.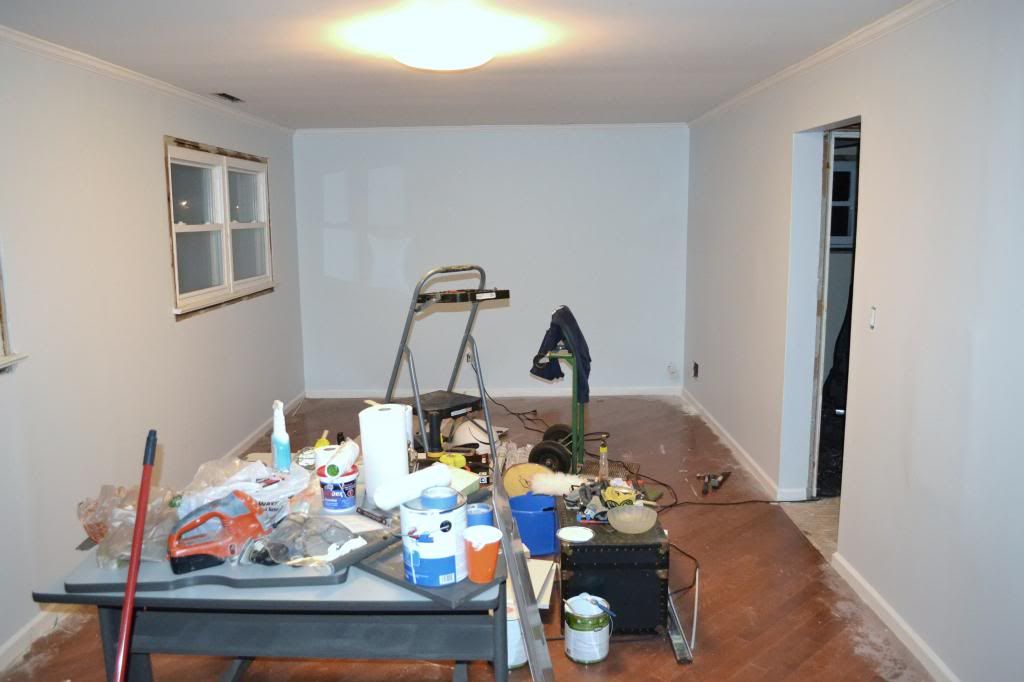 Family room painted with Delicate Mist from Behr.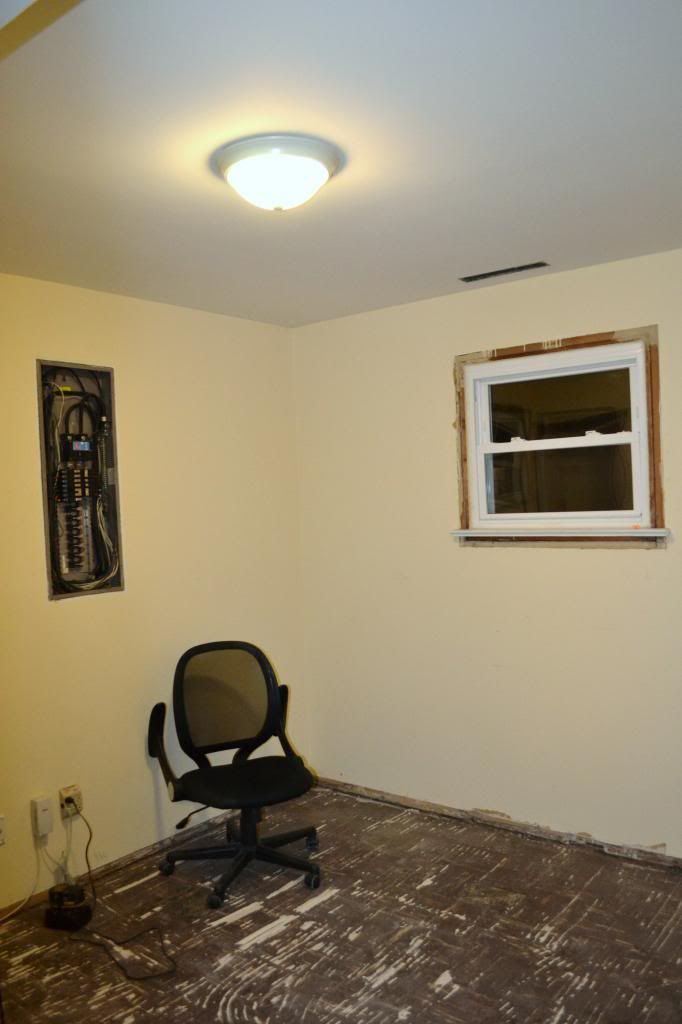 Band room with the ceramic tile and trim stripped.
Hallway with the walls primed.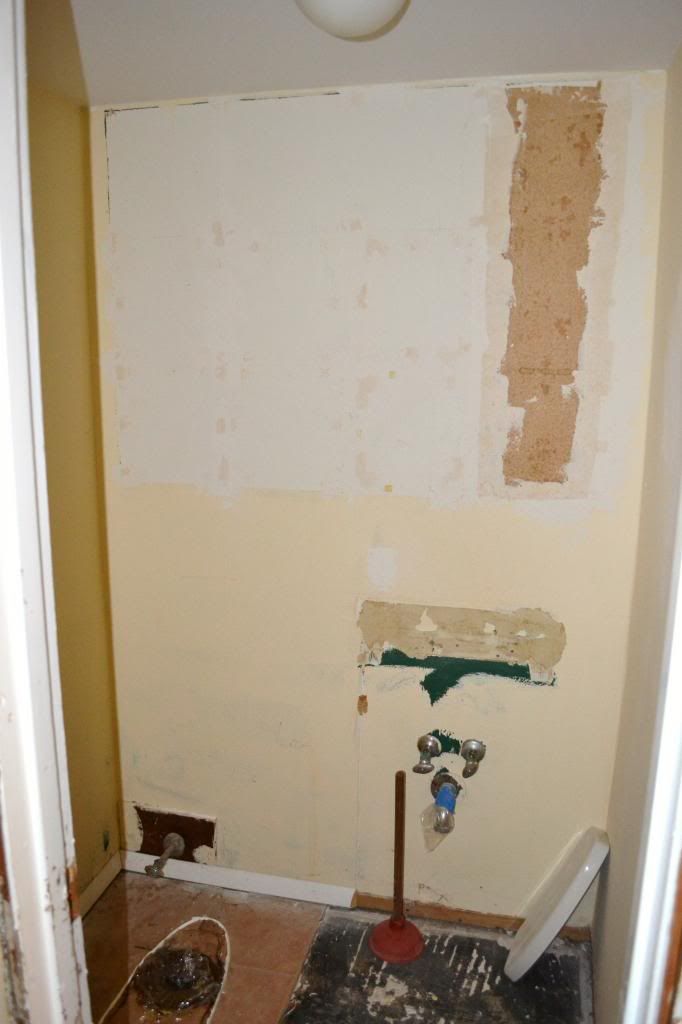 Powder room with all fixtures removed.
So obviously we have a lot more work to do, but we're getting there! Hopefully in a couple of months we'll have a great finished space to relax in!