One of our main considerations in house hunting was that there was a music room. Matt has a lot of music gear (and I have a little) and we needed a place to store it and practice. Like everything else downstairs, we kept putting things there and forgetting about them. Soon it looked like this: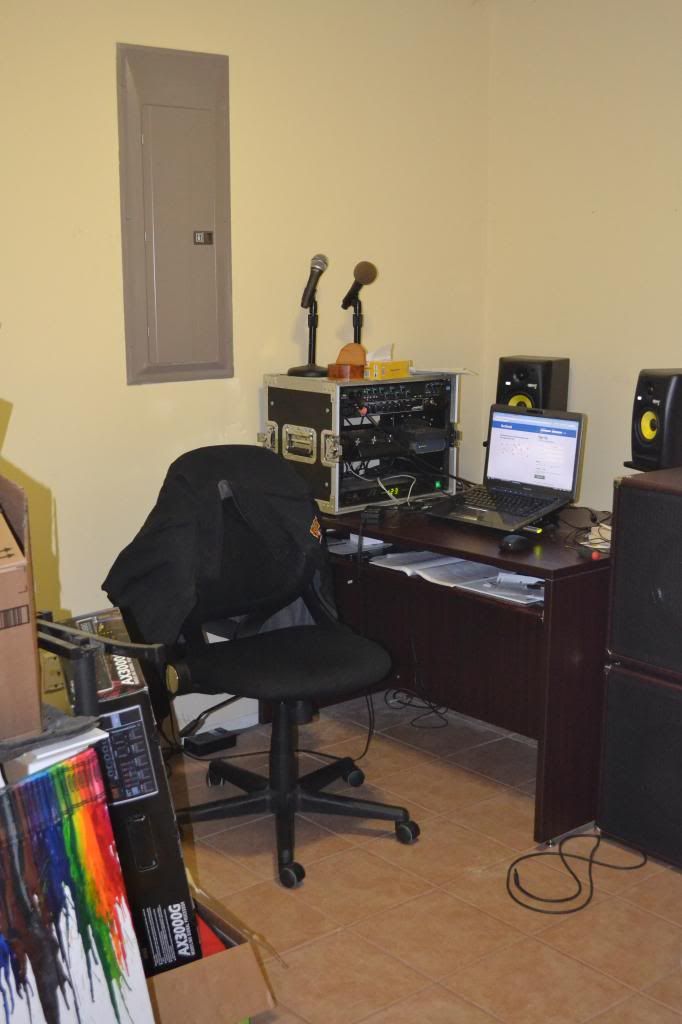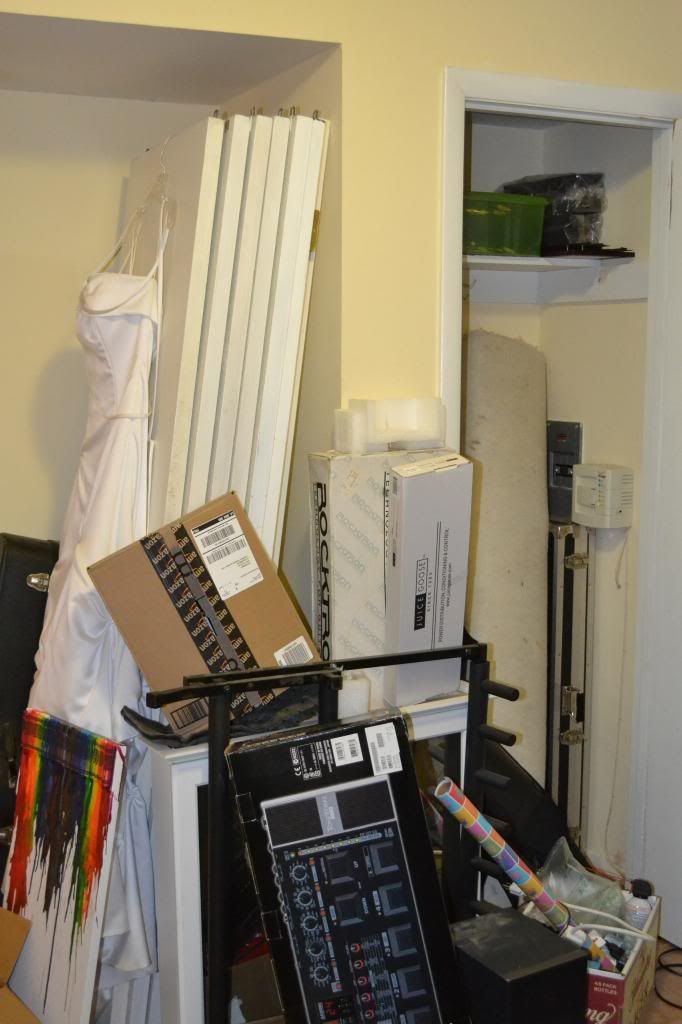 Why yes, that is my wedding dress! And a bunch of boxes, and old doors, and other clutter. So we cleaned it out and ripped out the trim and floors.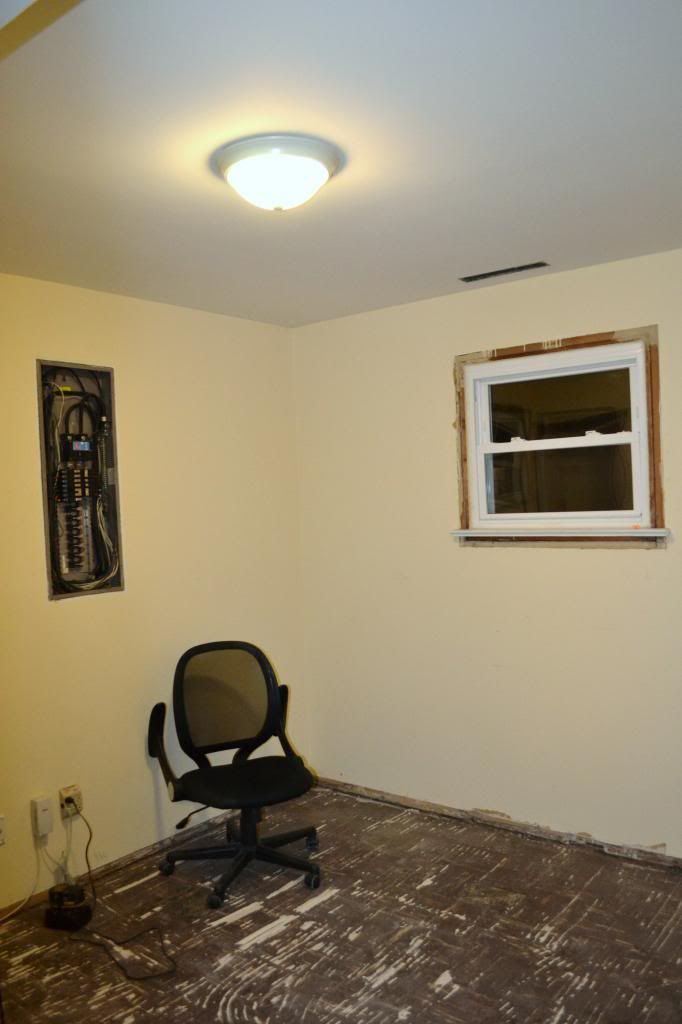 Better, right? Matt and I wanted to go with a fun, bright wall color to energize the room. We chose Maple Leaf by Behr. Here's how it looked after I painted it.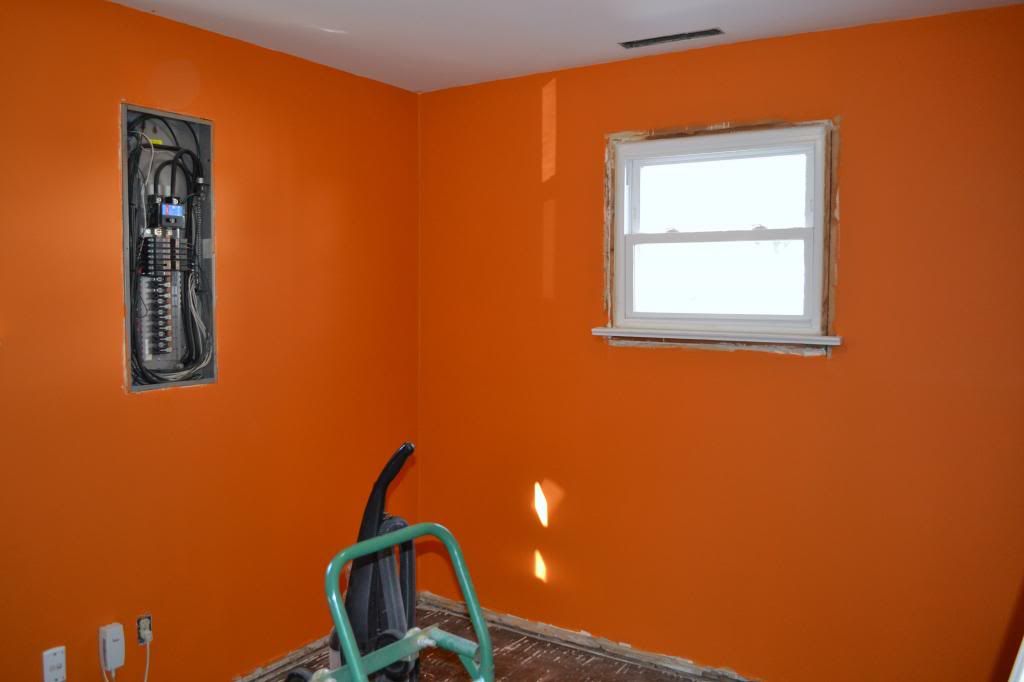 Today I added trim. I still need to fill the holes and touch up some places, but I think it's looking pretty good.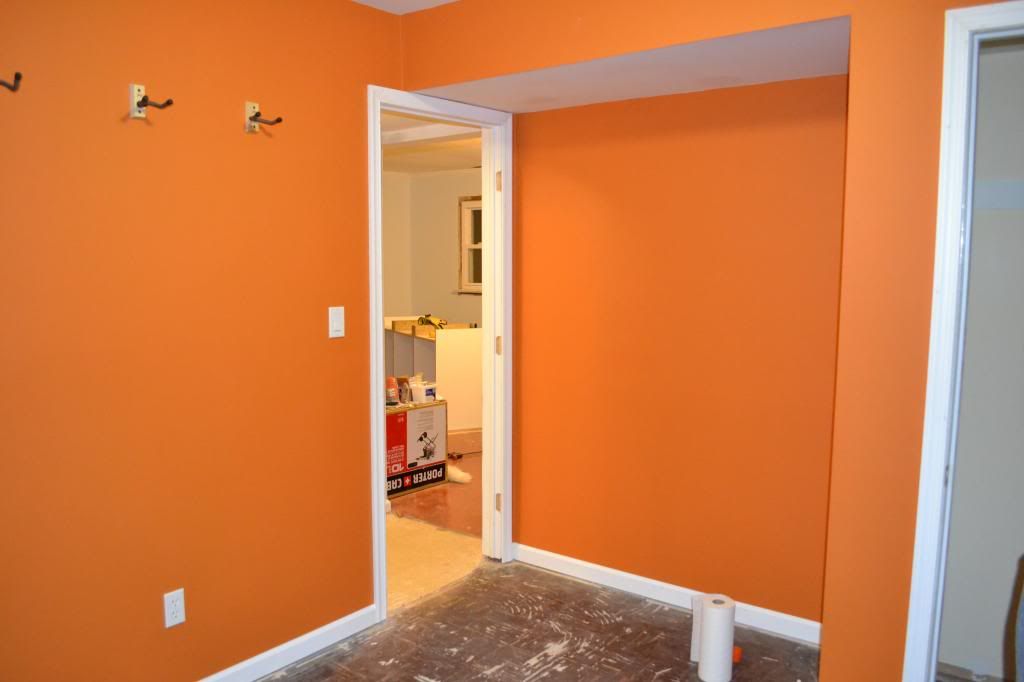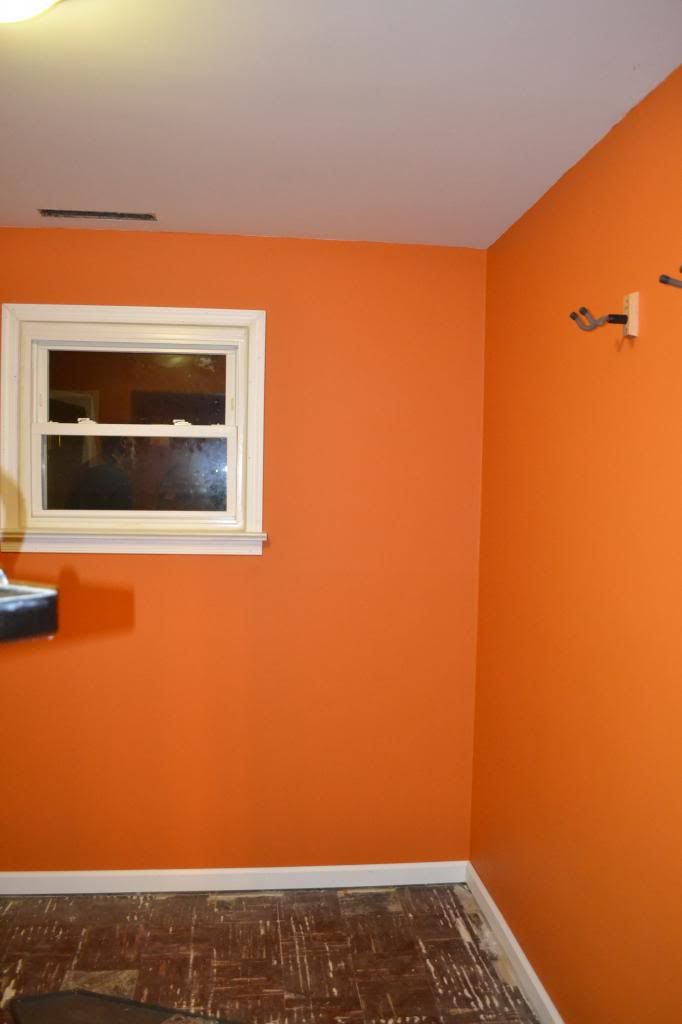 I think the paint looks a little bright in these photos, and it looks darker in person. Once the carpets get installed (hopefully in the next couple of weeks) it will be finished! I can't wait!